ESET came to us for help in establishing them as a leading global brand in the hugely competitive cybersecurity category.
Progress. Protected. is a fresh, distinctive and category defining brand idea that allows ESET to talk about its products and services in a completely new and distinctive way. It lifts cybersecurity from niche techy talk into the most important and talked-about areas that technology is helping people, businesses, organisations and society, enabling ESET to take the high ground in way that reflects its true status as a leader and innovator in its field.
The launch campaign features influential and prominent thought leaders in the fields of science, education, innovation, business and space exploration, who each share their unique, specialist, and sometimes challenging perspectives on how technology can enable progress and help to improve and shape our everyday lives.
ESET CHRIS HADFIELD 60" COMMERCIAL
ESET STEVEN JOHNSON 60" COMMERCIAL
ESET MIMI ITO 60" COMMERCIAL
ESET AYANA ELIZABETH JOHNSON 60" COMMERCIAL
In print the thought leaders' thought-provoking and challenging words are brought to life in eye-catching artwork by some of the world's best editorial illustrators, combining to create highly arresting and distinctive advertising across consumer, business and enterprise categories.
ESET STEVEN JOHNSON 96 SHEET OUTDOOR POSTER

ESET AYANA ELIZABETH JOHNSON 96 SHEET OUTDOOR POSTER

ESET CHRIS HADFIELD SINGLE PAGE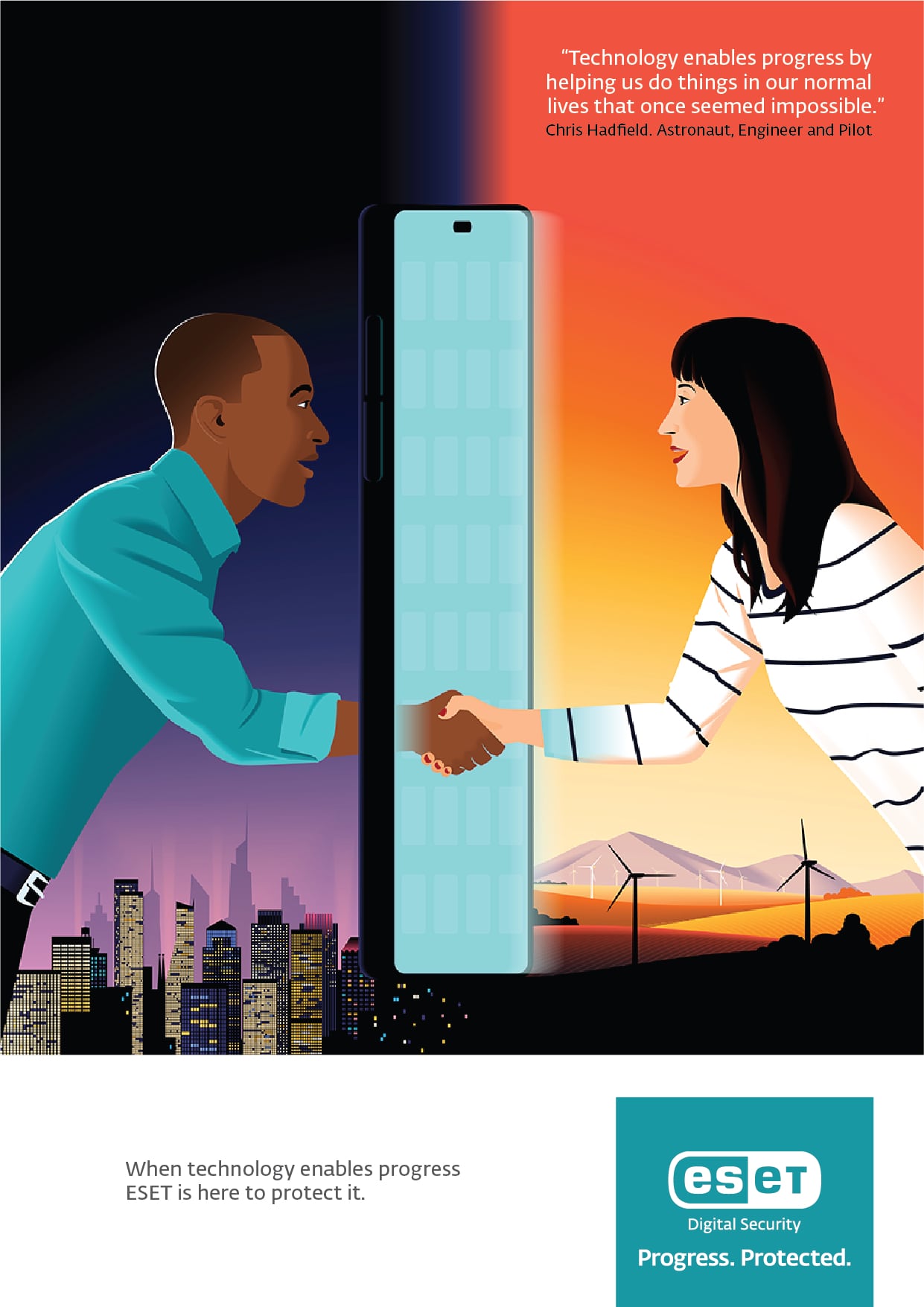 ESET MIMI ITO SINGLE PAGE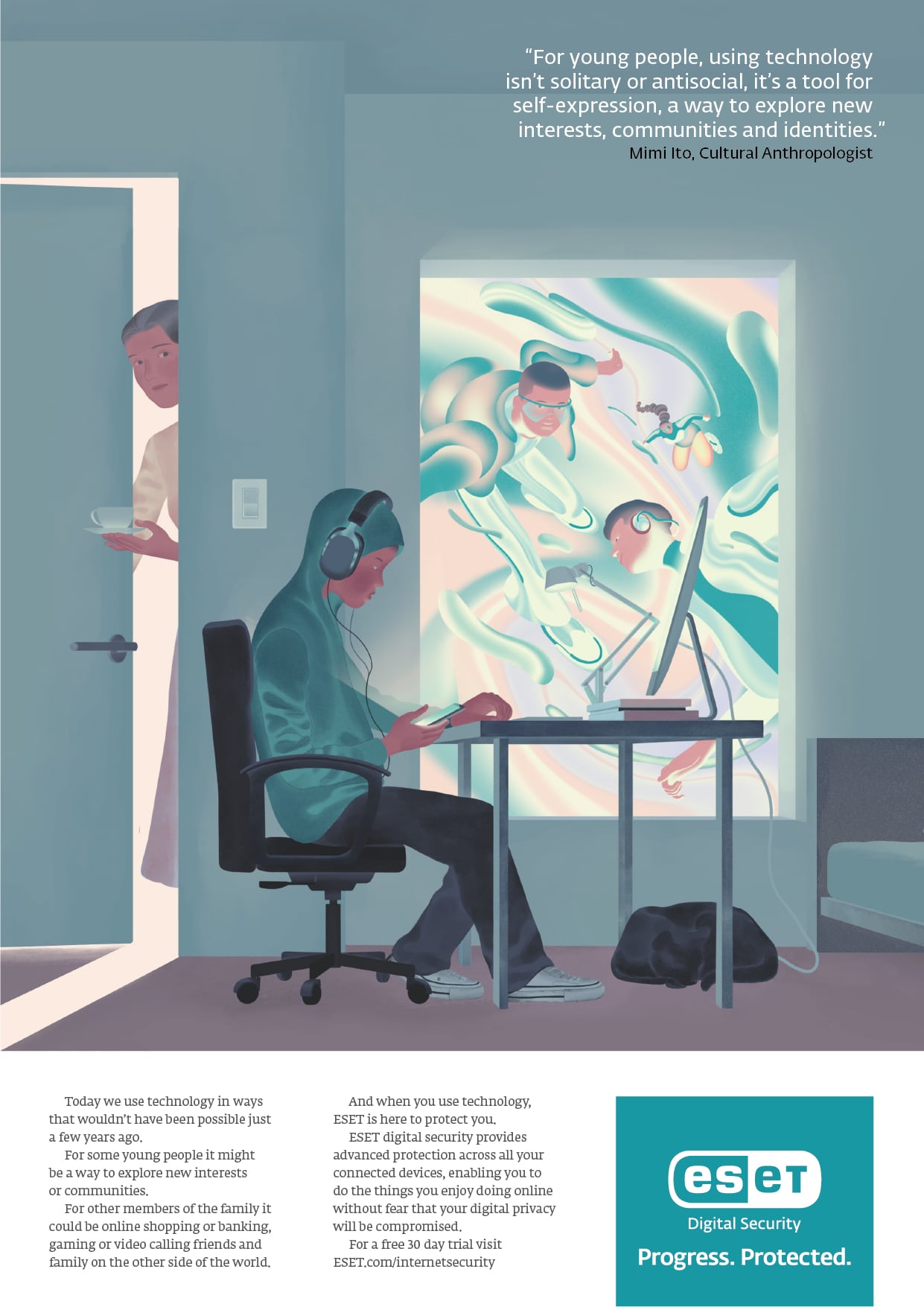 Longform thinkpieces designed for influential publications worldwide, reach highly valuable C-suite decision makers
ESET STEVEN JOHNSON DOUBLE PAGE SPREAD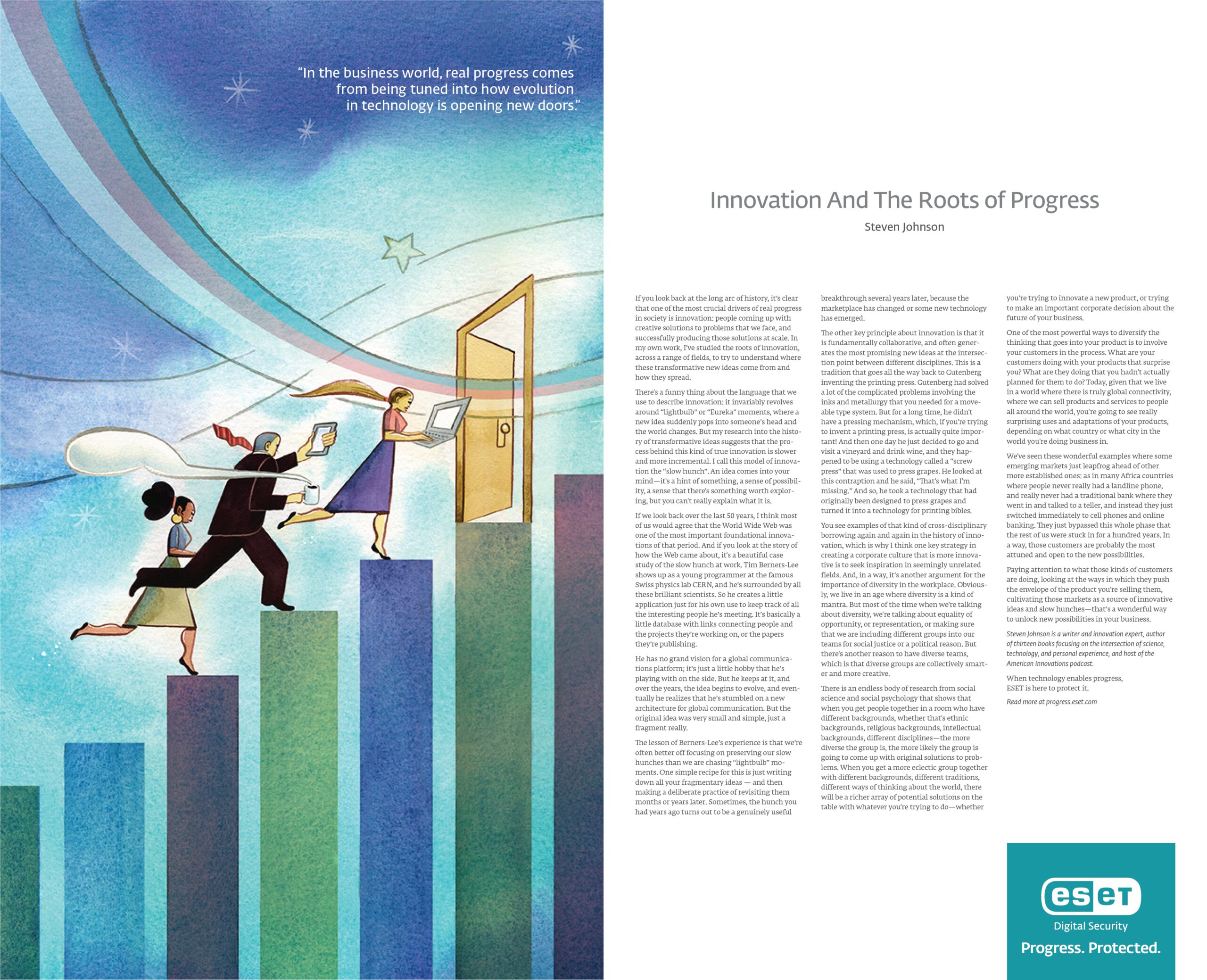 ESET CHRIS HADFIELD DOUBLE PAGE SPREAD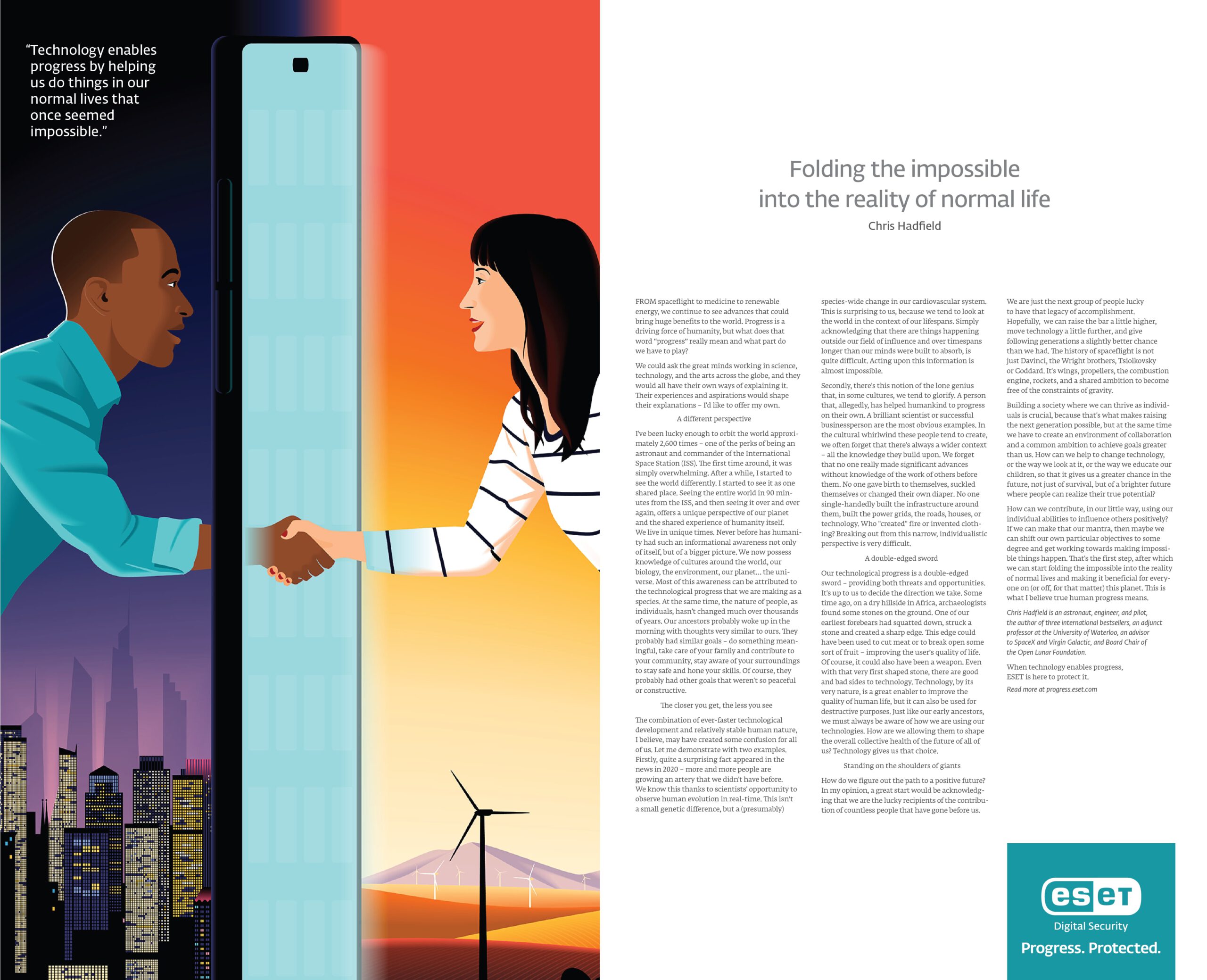 To find out more about this project or to chat about how we might be able to help you, please get in touch